Gospel of John Bible Study
A Chapter A Week
This Gospel of John Bible study presents a profound perspective of Jesus Christ and your relationship to Him.  This challenging study format is suitable for individual daily study or weekly group reviews.  It offers you a great opportunity for personal growth. 
Here's how it could work for you:
---
By the way, if you're doing an individual study, we offer to share our answers with you after the study of each chapter.
The day seven discussions with this Gospel of John Bible study are really powerful in small groups.  Not only do they provide you an opportunity to share what you learned, but you can gain insights from others.  
After all, The Holy Spirit works in all believers and you can learn a lot from other believers (and vice versa).
It's best to first complete the Gospel of John Bible study lesson by yourself, but this format works great with families, couples, youth groups and Sunday School classes. Passages can be assigned the week prior from the website.

They typically cover a chapter of the Book of John.  Each of the 21 weekly lessons in this Gospel of John Bible study is designed to challenge you to learn the truths presented.
Discussing and sharing your insights with others is a rewarding, fun way to study the Bible.  

This study provides a format to learn biblical truths we can apply in our daily lives.  It involves "personal application" questions so you can reflect on your life experiences and share the impact of Biblical truth on your life.
The idea is to share insights, explore the Gospel of John together, and benefit from group discussion of biblical principles.  Some questions are designed to prompt you to analyze the facts regarding what's actually written.  Others will guide you to discover a deeper meaning, study the context of the passage, or help you to discover a life lesson from the biblical principles we're studying. 

This website doesn't have all the answers and nobody expects you to have them either.  However, we can learn from each other and learn more about the life of Jesus Christ together. 

Our purpose is to learn from God's answer book - The Bible.  Our rewards are eternal and our lessons can be applied to our everyday lives.
Why not start your Bible study today? Click here to learn about the author first.
Feedback on this Study of the Gospel of John
I'm on my summer vacation and I have so much time to spare so I decided to search for Bible studies for young people and I found this site.  I am sooooooo glad that it's here.  Right now I am doing the study on the Gospel of John and God used your workbook to open my eyes and teach me from the start.  I was provoked to dig deep and I just love it.  Glory to God for the work He is doing through you. God bless you!!! =] 

Paule-Ann
"This Gospel of John Bible study has been extremely helpful to me as a Bible teacher in our church. Just a great supplement! Thanks and God Bless"

Andy
Remember - all of our studies are free to use and print, we simply ask you not to sell them.
Choose which Chapter of the Gospel of John
You Wish to Study

-- Chapter One contains what has often been called the most beautiful passage in Scripture - the first 18 verses. Meet Jesus' famous cousin who appears in this chapter and proclaims Jesus as the Lamb of God who takes away the sins of the world.

Chapter Two
-- In Chapter Two we see Jesus perform his first miracle and later get very mad. Why did Jesus get angry? Was it because of the miracle or something else? Study this chapter of the Gospel of John to learn the answer.

Chapter Three 
-- Chapter Three contains the most famous or well-known verse of Scripture in the world today: "For God so loved the world that he gave his one and only Son, that whoever believes in him shall not perish but have eternal life."  Jesus said this, but to whom did he say it and what does it mean for us today?

Chapter Four 
-- Chapter Four gives us the story of the woman at the well. This is such a deep story (no pun intended) about truth and worship. Study the woman's phenomenal conversation with Jesus and explore her emotions as she wonders about the most interesting and perceptive man she was ever to meet.

Chapter Five 
-- Chapter Five gives us another miracle of Jesus. He heals a man who couldn't walk. Why then does the man who was healed suffer persecution? Find out in your study of Chapter Five.

Chapter Six 
-- In Chapter Six we study the great miracle of Jesus feeding the 5,000 from five small barley loaves and two small fish. Why does Jesus hide from the crowd after he fed them? Why did the crowd compare Jesus to Moses? Why did Jesus walk on water? Study Chapter Six to learn the answers.

Chapter Seven 
-- In this chapter Jesus goes to Jerusalem to the Jewish Feast of Tabernacles. Why does Jesus cause such a stir in Jerusalem at the feast? Learn the answer to this question and some interesting information about the brothers of Jesus by studying Chapter Seven.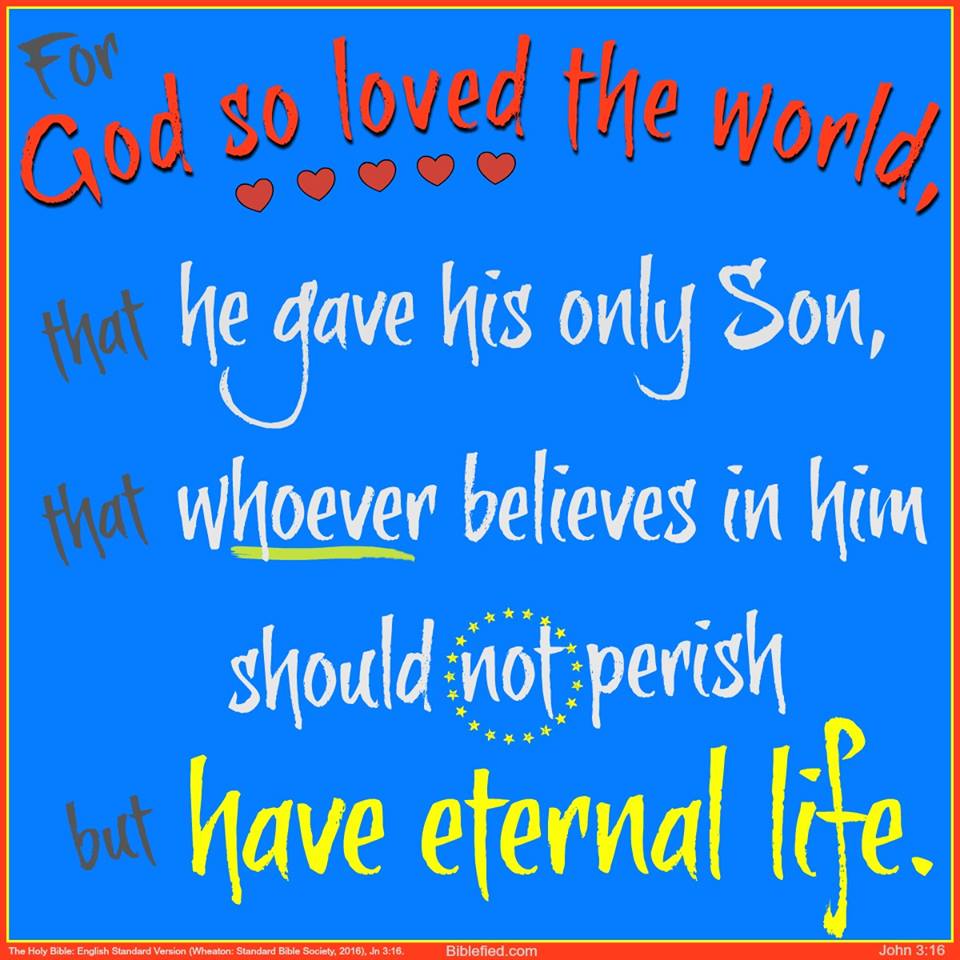 -- Chapter Eight provides insight into Jesus' discussion with the Pharisees and their displeasure with him. Why would they try to stone Jesus? Learn the answer in your study of Chapter Eight.

Chapter Nine 
-- Another great story of healing occurs in Chapter Nine. Jesus heals a man born blind. Why in the world is the man persecuted afterwards? Read and learn of the amazing story of the healing by studying Chapter Nine in this Gospel of John Bible study.

Chapter Ten
-- In this chapter John reveals Jesus Christ as The Good Shepherd. He causes so much controversy in Jerusalem that the Jewish religious leaders surround him and ask him to tell them plainly if he is the Christ. Learn what Jesus tells them as you study the Great Shepherd who laid down his life for you and me.
Quiet time with God is great,
but studying with a small group
is very rewarding also.

So why not do both?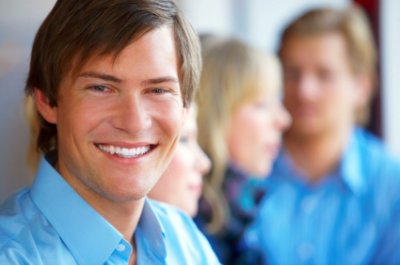 -- This Chapter of the Gospel of John gives us the remarkable record of Jesus Christ raising Lazarus from the dead. It demonstrates the compassion and power of Jesus and the evil intent of the Pharisees. Also, the shortest verse in the Bible is in this Chapter. Do you know which verse it is?

Chapter Twelve
-- Here the Gospel of John Bible study tells the story of Mary anointing Jesus feet followed by the prophetic triumphal entry of Jesus Christ into Jerusalem, where the story seemingly finishes.

Chapter Thirteen
-- Now the Gospel of John tells us of the Last Supper where Jesus washes the disciple's feet and of his betrayal by Judas Iscariot. This is followed by Jesus' announcement of his departure.

Chapter Fourteen
-- This is the first of four chapters in this Gospel of John Bible study where Jesus teaches his disciples after the Last Supper. Jesus answers the questions of Thomas, Phillip, and Judas (not Iscariot).

Chapter Fifteen
-- This is the second of four chapters where Jesus teaches his disciples after the Last Supper. Jesus speaks of the relationships of believers to himself, to each other, and to the world. Jesus also promises to send a helper, the Holy Spirit.

Chapter Sixteen 
-- This the third of four chapters where Jesus teaches his disciples after the Last Supper. Jesus tells the Apostles they will be persecuted, but they will see Him again! He states that He has already conquered the world and they will have their sorrow turned to joy.

Chapter Seventeen
-- This is the last of four chapters in this Gospel of John Bible study where Jesus teaches his disciples after the Last Supper. Jesus teaches his disciples through a prayer to the Father. Jesus prays for himself, for his disciples and for all believers - He even prays for you and me and He also defines eternal life for us.

Chapter Eighteen 
-- In this chapter John records the story of Jesus' betrayal, his resulting arrest, his trials by Annas and the Roman governor Pilate, and the heartbreaking denials of the Apostle Peter who knew him.

Chapter Nineteen
-- This chapter provides us the truth of Jesus' suffering, crucifixion, burial. Despite his great anguish and suffering, Jesus asks God to forgive his persecutors and ensures that his mother will be taken care of by asking the Apostle John to take care of her.

Chapter Twenty
-- This chapter doesn't just contain the purpose of the Gospel of John at it's conclusion. It contains the greatest story of victory ever told in history - HE IS RISEN! Jesus Christ was resurrected from the dead and then appeared to Mary Magdalene and the disciples. Enjoy your study of this magnificent story of victory and truth.

Chapter Twenty-One
-- This chapter tells us of a third appearance of Jesus after his resurrection and the restoration of Peter on the beach of the Sea of Galilee. If you read nothing else in this chapter or in this entire Bible study, please read verse 25.

Need Some Answers? 

If you would like to compare your answers for this Bible Study, there is a link on each web page where the questions and answers are provided for the study of each chapter of this Bible Study.
Ready to Start?  Just click on a chapter link above.