Study Bible Review and Recommendations


A Resource to Help You Study the Bible
This web page features a Study Bible review and provides recommendations for their use to the Bible student. These reviews are provided for your consideration when purchasing a Study Bible. Study Bibles are Bibles and more. They offer insights and comments from Biblical scholars to help you understand the Word of God better.

That's not to say that the Bible alone isn't enough by itself - it is - and with God's Holy Spirit you can, through prayer and study, understand all that God would have you know about Him just by reading His Holy Word alone.
Study Bibles are a type of reference tool and simply offer the insights and research of other men and women who also are filled with the Holy Spirit of God to help you learn and understand.
We pray you would find a Study Bible review or recommendation that helps you deepen your understanding of God's Word because this reference tool is a cheap alternative to the more expensive (and bulky) commentaries and biblical libraries available. It's convenient for you to have a single book with so much information. We pray that you will find one of the study Bibles that's just right for you.
Here's Our Study Bible Reviews and Recommendations
In addition to the Study Bible reviews offered on this web page, we thought it would be helpful to also recommend some free resources that are available online for the Bible student. We recommend the free resources below to you.
E-Sword is Free

E-Sword is Much More Than a Study Bible
In 2000 Rick Meyers decided to combine his love for Scripture with a passion for computer programming. His decision has resulted in a spectacular gift for millions of people worldwide.
Rick developed a website that provides a free software library of Bibles and Christian study materials that you can download to your computer. The software library is called E-Sword and it has been downloaded over 8,000,000 times as of this writing (2009) in countries all around the world.
E-Sword provides a virtual library at your fingertips packed with features that can help you develop a deeper understanding of God's Word. It includes fifteen free Bible translations, comparative features which provide all fifteen translations of the same verse on the same page or a comparison of four translations of your choosing simultaneously. Also provided are commentaries, Bible dictionaries, and many more great features.
As if that is not enough, you may also download a Pocket PC version and a screen saver program. You might be intimidated by all this software but it provides so many options and tools for the Bible student that it is certainly worth the effort.
This isn't a Study Bible review but it's so much more I had to mention it here. Perhaps yo might want to download this software today (it's free!).  It can help you be ready to lead or participate in your next small group Bible study.
Another Free Asset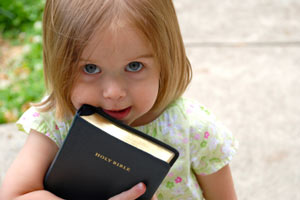 A Great Free Asset for Your Bible Studies
Another resource we highly recommend is a free Bible Study Tools website (opens new window)
It is the largest free online Bible website for verse search and in-depth studies. You can Search verses using the translation and version you like with over 29 to choose from including
King James (KJV)
New International (NIV)
New American Standard (NASB)
The Message
New Living (NLT)
Holman Christian Standard (HCSB)
English Standard (ESV)
and many more versions of the Holy Bible.
Other Online Study Bible tools include Bible reading plans, Parallel Bible, Commentaries including the popular Matthew Henry Commentary, concordances like Strong's Exhaustive Concordance and Naves Topical Concordance, and many other additional Christian resources including dictionaries and encyclopedias.
For a more in-depth study of the Word of God, the website offers Greek and Hebrew Interlinears for the New and Old Testament, lexicons for original Greek and Hebrew readings of Scripture, as well as popular Church history books.
Use this gateway to free resources for quick verse search or to start a daily reading plan and study Scripture deeper with this free library of tools.


Check out this example of the free tools available to you
We pray that you are blessed by these Study Bible reviews.
Bible Study Lessons

› Study Bible Review