Ephesians Bible Study
Below you will find a six week Ephesians Bible Study. Each chapter study contains daily study questions, usually two to three questions per day. This Bible Study covers one chapter per week and is designed for individual or small group studies. You can download the lessons in PDF format and answers are provided for the questions.

Here is some general information on this letter from Paul to the Ephesians. Some have asserted that Paul wrote the Book of Ephesians when he was a prisoner in the city of Rome. It is also said that because of his afflictions, he had the greatest relish and appreciation of the things of God. While his tribulations were great, his spiritual consolation and experiences were even greater and beneficial to us even today through this epistle.

This epistle is designed to settle or establish the Ephesians in the truth, and to acquaint them with the mystery of the gospel. In this Ephesians Bible study we learn that Paul tells of the great privilege of the Ephesians, who having been in time past idolatrous heathens, were now converted to Christianity and received into covenant with God.
Blessed be the God and Father of our Lord Jesus Christ, who hath blessed us with all spiritual blessings in heavenly places in Christ. Ephesians 1:3

Paul illustrates this from a view of their deplorable state before their conversion in chapters 1, 2, and 3. Paul then instructs them in the principal duties of the Christian life, and exhorts and encourages them to be faithful in their walk.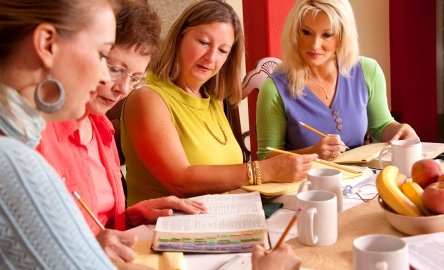 Studying the Bible with a small group increases your opportunity to learn from one another.  This website provides you many studies you can use. Why not join or start a small group today?
---
Some have said that the epitome of the whole Christian doctrine is found in the 4th, 5th, and 6th chapters.

According to Matthew Henry's Introduction to the Book of Ephesians, this epistle to the Ephesians may have been a circular letter sent to several churches, and that the copy directed to the Ephesians happened to be taken into the canon (or official Books of the Bible), and so it came to bear that particular title.
Many also think this because it is the only Pauline epistle that has nothing in it specifically addressing the state or case of the Ephesian church. On the other hand, it could be argued that the epistle is expressly inscribed (1:1) to the saints which are at Ephesus; and in the closing Paul tells them that he had sent Tychicus unto them, whom, in 2 Timothy 4:12, he says he had sent to Ephesus.
Even so, the Book of Ephesians has a lot of application that applies to all Christians. It is especially relevant to all who have been Gentiles in the past (most of us I would think), and were converted to Christianity.
Feedback We Have Received On This Ephesians Bible Study
Thank you. This is an amazing study and I am so happy to have found your site. I am sharing this study with some friends and we are having much discussion. This book is an eye opener as we dig deeper and giving us a look into our own lives. After this book is finished I will be doing some of your other books and studies. Thank you again for sharing these studies with all of us. May God Bless you, Betty
---
Choose An Ephesians Bible Study
Outline of The Book of Ephesians


Book of Ephesians - Chapter One
-- Chapter one of Ephesians tells us that we are spiritually blessed. In this chapter of our Ephesians Bible study we learn that Christians are chosen by the Father (vs 3-6), redeemed by the Son (vs 7-12), and sealed by the Holy Spirit (vs 13 and 14). What a great God we have who loves us so much! Enjoy and reflect on these blessings as they are explained here in the first chapter of the Book of Ephesians.


Book of Ephesians - Chapter Two -- In Ephesians Chapter 2 we learn that Christians are saved by grace. We also learn when we become Christians we are not who we used to be and we are filled with new life and have the blessings of God's kindness and eternal gift to us. You will also learn about how we are members of one body in this second chapter of the Book of Ephesians.


Book of Ephesians - Chapter Three -- Chapter three of Ephesians reveals to us the mystery that was kept secret since the beginning of time. As if that wasn't enough, we learn about the deepest riches of God's loving grace.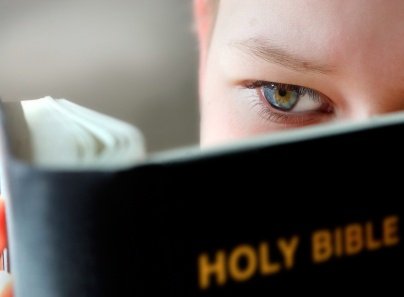 Book of Ephesians - Chapter Four -- Chapter four presents principles for the believer's conduct in the world. We learn how to walk worthy in the unity of the Spirit with faith and knowledge. We also discuss the old man and discover that we must put on the new man.


Book of Ephesians - Chapter Five -- Chapter five teaches us how to walk in love, light, and wisdom while watching around us so as to be wary. We also learn the Christian principles of submission in different relationships.


Book of Ephesians - Chapter Six -- Chapter six teaches us how to honor our parents and how we should interact with our employers. In this final chapter we also learn how to put on the armor of God to withstand the devil's attacks.
---
Need Some Answers?
If you would like to compare your answers for this Ephesians Bible Study, there is a link on each web page where the questions and answers are provided for the study of each chapter of this Ephesians Bible Study.

---
Bible Study
› Ephesians Bible Study