Eleventh Lesson on Hebrews


In this eleventh lesson on Hebrews we see the Author of Hebrews encouraging his Christian audience to continue to mature.  We should desire the same thing!
In the same way it's inappropriate for a 13, 25, or 50 year old person to still need diapers, it's not OK for us to continue to be spiritual infants.
I have an older brother and sister.  When we were young we loved to run around the neighborhood and get into the sort of adventures that most children enjoy.  One of our favorites was tree climbing.
However, because my brother and sister were 3 and 4 years older than me, and therefore much taller and stronger, they were able to climb into the bigger trees; the trees where I couldn't reach the bottom branches.
I would ask them to help me reach the branches, but they would always say, "If you can't get into the tree by yourself, then you can't get out of the tree."  When you're a child with older siblings, you have a strong desire to "grow up".  It seems to you that maturity has a ton of perks. 
You can climb the higher trees, you can stay up later, you're allowed to ride your bike farther out into the neighborhood.  In fact, most all children have a desire for maturity.  Many children, when you try to help them, will retort with an indignant response of, "I'm a big boy!"
It's a good thing that we desire maturity as people. It would be inappropriate for us to stagnate as children or students.  But what about as Christ followers?  Do we desire and pursue maturity in regards to our relationship with God?  How can we know that we are maturing? 
It's important because we need to continue to mature as Christians. Now let's get to the Eleventh Lesson on Hebrews.
Read Hebrews 5:11-6:3
Verse 11
The Author desires to teach further about Melchizedek, however, he's having trouble explaining his complex theology because the audience has become lazy, or sluggish.  They have become apathetic about continuing to mature, learn, and grow.
Many times apathy is our primary opponent against maturity.  We don't care enough to put in the effort required to pursue Christ whole-heartedly.  So, how do we overcome this apathy?
We must understand the immense supremacy of Christ in order to want Him more than we want this world.  This is exactly what the Author has been trying to convey to his audience throughout Hebrews. 
When we see how truly great Jesus Christ is, we can honestly sing: 
 "This world is empty, pale, and poor, compared to knowing you my Lord.
Lead me on, and I will run after You!"
I recently had the privilege of attending a worship Conference in a stadium that held 60,000 people.  It was incredible.  It was a genuine glimpse of heaven. 
To see all of these disciples giving Jesus the praise and glory that He deserves helped me to more fully realize how worthy our Savior is.  This is the kind of passion and dedication that we must have to defeat our apathy.
Verse 12
Here the Author rebukes his audience.  He says that there are many in their group who have been Christians for a long time, and by this point they should be teachers. 
The Great Commission that Christ gave us commands that we should go to the whole world spreading the gospel and "teaching" new believers to observe Christ's commands. 
This means that every believer should mature and progress from disciple to disciple-maker. 
We are expected to grow in wisdom and spiritual maturity
in such a way that we can become teachers. 
The Author says that many of them should be teachers by this point, but not all of them are.  Not everyone who hears this lesson is ready to be a teacher (YET).   Some are spiritual infants, while some have been Christ followers for years.
But no matter where you are, understand that:
"We were made to be disciples who make disciples until the day when we see the face of the One we follow, and together with all nations we experience His satisfaction for all of eternity." –Francis Chan, Multiply

Now, here's a convicting question we must all ask ourselves in light of this truth.  Do we give the proper attention to bible study?  Now that you know you should be progressing toward becoming a teacher, does that change how you learn?
Imagine, that as a lesson started you were informed that immediately following the lesson you would have to teach the same material to a different group of people.  Would that change how well you paid attention?  How you took notes?  How well you focused on understanding?
This is how you should approach every single Bible study.  You should think to your self, "this might be the verse God uses to save someone.  I NEED to know it!"
You should assume that God is revealing this truth to you in order to grow you, but also to be a tool for spreading the Gospel.  Some of us should be teachers, and some of us are.  But if all of us matured in the way that we are supposed to, then we will all become teachers.
If you have been a Christ follower for years, and you know that you aren't even close to being able to teach anyone, anything about Jesus, then understand you are not maturing in the way that you should.
What's keeping you from maturing?  Is it laziness?  Apathy?  Maybe you haven't seen a good model of a mature Christian?  Maybe you didn't know that you had this responsibility. 
Whatever the reason, it's unacceptable.  We cannot remain spiritual infants.
Verse 13
Here the Author is using a metaphor about nutrition.  What should newborn babies eat?  Milk. That's exactly what they need to mature and grow.
However, is a diet of only milk good nutrition for a 2 year old, a 5 year old, a 16 year old?  Of course not.  If you only ever ate milk would you properly grow and mature?
So, what's keeping you from maturing?  You're trying to live off of milk when you need meat, vegetables, solid food.
And, what's the solid food of a spiritually mature Christian?
Teaching
Evangelism
Personal Bible study
Prayer
Having a passion for these things requires discipline.  These can be hard things to do, especially if you're immature.
Verse 14
So what's spiritual "baby food"?  What helps us to progress to a full diet?  Most preaching and teaching should be considered spiritual baby food.  Why?
Because it's spoon-fed to you.  Your preacher or teacher spends hours developing the lesson, to fully understand the text and to make the information engaging and entertaining for you.
It takes little work and discipline to sit through a sermon or lesson.  This doesn't mean that these things are unimportant.  It does mean that if you try to live only off of a diet of baby food you will not grow or mature in the way that you should.
The most nourishing and growing things are the ones you have to work for.  You must make personal Bible study, prayer,evangelism, teaching and other spiritual disciplines a priority if you desire to mature beyond spiritual infancy.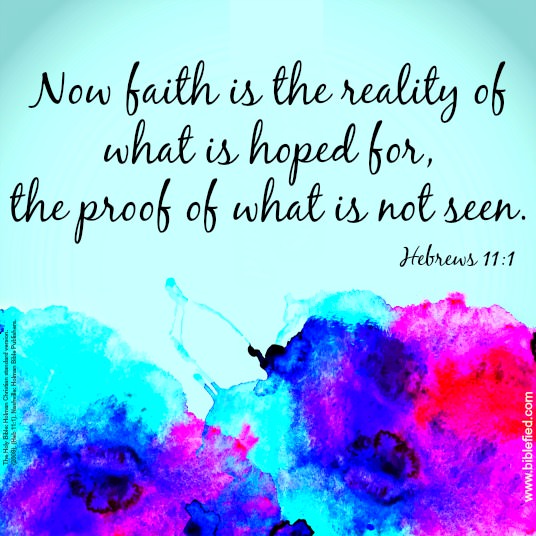 Read Chapter 6, Verses 1-3
In order to progress to maturity we must master the basics, the foundation of our faith.  The Author lists some of them, and we can use this as check list.  We can test ourselves. 
Ask, do I understand each of the principles?
Do I feel comfortable to teach someone about each of these faith foundations?
If not, then I have work to do!

1.  "Repentance from Dead Works"

Implies Guiltiness  - for all have sinned and fall short of the glory of God"  - Romans 3:23
Implies Consequence - "For the wages of sin is death" - Romans 6:23
States that Good Works Can't Save - "A person is not justified (saved) by works of the law"  - Galatians 2:16

2. "And of faith toward God" - Faith in Jesus is how we can receive saving grace
"We know that a person is not justified (saved) by works of the law but through faith in Jesus Christ" Galatians 2:16
"For by grace you have been saved through faith. And this is not your own doing; it is the gift of God, not a result of works, so that no one may boast." Ephesians 2:8-9
"… The free gift of God is eternal life in Christ Jesus our Lord." Romans 6:23

3.  "And of instruction about washings" - Christ told us that we should be baptized
"Go therefore and make disciples of all nations, baptizing them in the name of the Father and of the Son and of the Holy Spirit, teaching them to observe all that I have commanded you." Matthew 28:19, 20
4.  "The laying on of hands" -Christ commissioned us all to make disciples
"Go therefore and make disciples of all nations, baptizing them in the name of the Father and of the Son and of the Holy Spirit, teaching them to observe all that I have commanded you." Matthew 28:19, 20
"Of this gospel I was made a minister according to the gift of God's grace, which was given me by the working of his power" Ephesians 3:7
5.  "The resurrection of the dead" - Because we are made in God's eternal image (Genesis 1:27), our souls will continue in life after death.
"And he (Jesus) said to him, "Truly, I say to you, today you will be with me in Paradise." Luke 23:43
"When Jesus had spoken these words, he lifted up his eyes to heaven, and said, "Father, the hour has come; glorify your Son that the Son may glorify you, since you have given him authority over all flesh, to give eternal life to all whom you have given him." John 17:1, 2
6.  "And eternal judgment" -Those saved by Christ will be judged based on his perfection. The saved will spend eternity with God in heaven. Those who are not saved will be judged based on their sinful lives. They will spend eternity in hell separated from God.
"After this I looked, and behold, a great multitude that no one could number, from every nation, from all tribes and peoples and languages, standing before the throne and before the Lamb, clothed in white robes, with palm branches in their hands,and crying out with a loud voice, "Salvation belongs to our God who sits on the throne, and to the Lamb!"And all the angels were standing around the throne and around the elders and the four living creatures, and they fell on their faces before the throne and worshiped God,saying, "Amen! Blessing and glory and wisdom and thanksgiving and honor and power and might be to our God forever and ever! Amen."" Revelation 7:9-12       

"And if your hand or your foot causes you to sin, cut it off and throw it away. It is better for you to enter life crippled or lame than with two hands or two feet to be thrown into the eternal fire.And if your eye causes you to sin, tear it out and throw it away. It is better for you to enter life with one eye than with two eyes to be thrown into the hellof fire." Matthew 18:8, 9  
In verse 1 the Author encourages us to leave these basic doctrine.  But not leave as in forget.  Instead, we should leave them like you left the study of addition and subtraction. 
We should master these foundations of our faith so that we can continue to grow and move toward maturity and become the disciple-maker that Christ has called us to be.
As we close this Eleventh Lesson on Hebrews, ask yourself - "Am I ready to become a disciple-maker?"
Bible Study Lessons

›

Hebrews

› Lesson 11