Bible Trivia

Bible Trivia is not the best name for a means to develop and discover the most important information that is to be found but we will suffice it to serve as our theme for this page with the realization that God understands that we simply want to know more about Him; and therefore, we want to know even the "trivial" things of the Bible.
---
Categories of Biblical Trivia
We feature ten categories of trivia as shown below. Each has its own web page and is updated monthly. You can access the pages for each category - just click on the links below.
Which Apostle?
Names in the Bible
Places in the Bible
Foods of the Bible
Who Said That?
Books of the Bible
Proverbs
The Devil
Plants and Animals of the Bible
The Father, Son, and Holy Spirit
---
---
Click on a Link to Access a Category

---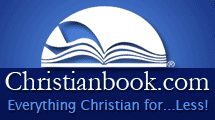 Check back often for our updates because we will continually update this page.



Return from Bible Trivia to Free Online Bible Study Home Page