Clark Palmer
My Early Life
I grew up in the small town of Trenton, Missouri.  My dad was the pastor of the First Baptist Church there.  I loved Trenton then and still do.  My childhood was spent riding bikes, playing with the neighborhood kids, and having great fun in the summer traveling to camps and on vacations.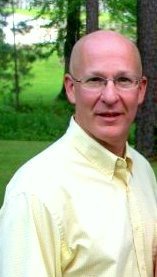 My New Life
In my early teenage years, I worked hard to fit in and made choices that I thought would help me be accepted by the "in" crowd.  Many of those choices were far from wise.  When I was 15,  I was challenged by a sermon I heard from a preacher at a large area crusade.  By the end of that evening, I had made a clear and decisive choice to trust in Jesus for my salvation.  After that,  my life began to change. It wasn't long before I realized God was calling me to serve Him full time.

My Lifelong Goal of Memorizing Scripture
I was 18 years old and in college when an older friend encouraged me to become serious about memorizing Scripture.  Growing up in the home of a pastor I had memorized some verses before.  Every summer we had a program called Vacation Bible School, and we had 10 or more verses to memorize.  We were just children but we would try to learn those verses before the week was over.  Then we went home and never thought about them again.  In just days,  I had forgotten everything I'd learned. 
This new effort was different. 
I learned the importance of constant review over a period of months.  The first verse I ever learned was 2 Corinthians 5:17.
"If any man is in Christ he is a new creation.  Old things are passed away.
Behold, all things are made new." 

I reviewed that verse and others hundreds of times.  Over the years, I found there was great joy and personal spiritual profit in learning Scripture.  Time after time, I discovered how helpful it was in my ministry to have key verses of Scripture in my mind, ready to be used.
My Education and Life as a Pastor
After graduating from college, I went on to Southwestern Baptist Theological Seminary.  I earned a Master's degree and then a Ph.D. in New Testament studies.  When I was 24, I accepted the call to be the pastor of a small church in Ft. Worth, Texas. 
Later I would move to Louisiana, where I live today.  I've been a pastor for over 30 years now.

What I Love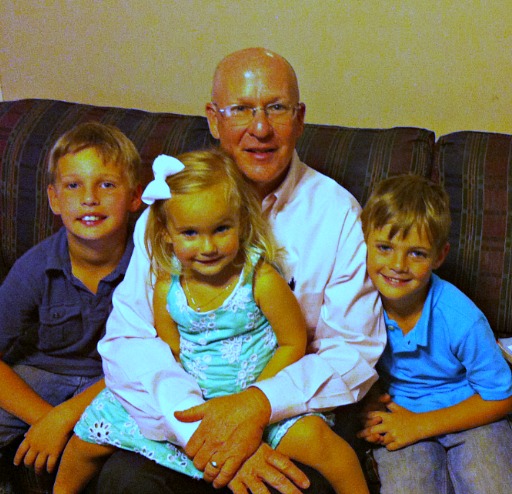 As a pastor, I continued to encourage those in my church to memorize Scripture and I continued to learn verses as well.  In 2001 an idea began to develop in my mind about a tool that would help me remember to review my verses everyday. 
The end result was something like a desk top calendar.   I called it the Step By Step Scripture Memory System.  It's not a calendar but a collection of important verses.  For each verse there were several pages to help me memorize and review. 
I began to share the tool with others and teach about how to memorize Scripture.  Opportunities to teach others about memorizing Scripture gave me a reason to analyze just how the process of memorization works.  I love sharing with anyone and everyone the key principles that make a program of Scripture memorization successful.
Memorizing Scripture is just one part of my life.  I love what I do as a pastor.  Studying and teaching Scripture never gets old to me.  I love to learn and I love to share what I've learned.  I have a wonderful church family and a variety of projects that keep me busy.
I suppose my biggest hobby would be fitness.  I enjoy walking and riding my bicycle.  There's no doubt that one of the great joys of my life is my family.  I have two children.  Matt is in his early 30's, married to Leah, and they have three children.  Matt is a school teacher and on staff leading small groups at a local church.  Michelle is in her late 20's and lives and works in Hull, England.  She is devoted to her church and is a researcher for a non-profit organization in the anti-slavery movement.
I'm honored and excited to know that you have an interest in Bible Study and Scripture Memory.  I'm delighted you've found your way to this website and hope that the many resources you'll find here will be of help to you.  Come back often!
Bible Study Lessons

› Clark Palmer